When an employee suffers a work-related injury, they may be entitled to compensation from their employer. However, if they do not have legal representation, they could lose out on important workers compensation benefits.
When someone has been injured at work, I understand the first instinct isn't to hire a lawyer. However, having a lawyer on your side to represent your case can be very beneficial.
Lawyers help to file a claim for workers' compensation, which provides medical care and temporary disability payments. Why is this important? Most injured workers don't know the process of workers' compensation and how it works, so an experienced lawyer who exclusively handles work comp cases
may be your best bet for maximum benefits.
How to decide whether it makes sense to hire a Workers Compensation Lawyer
It's difficult to imagine yourself getting hurt at work, but if you were, would you know what to do to make sure you receive the compensation and treatment you deserve? That's a question you need to ask yourself. Most of my clients just want to get the treatment they need, and don't like the idea of hiring a lawyer for fear of retaliation or job security. But if you're injured, do you know what to do to get that treatment?
If you are unsure whether you need a lawyer, think about your chances of winning a case without one. Is there any chance that you might win your case without one? Would hiring a lawyer help you avoid making mistakes? What are the costs of hiring a lawyer and is it worth it?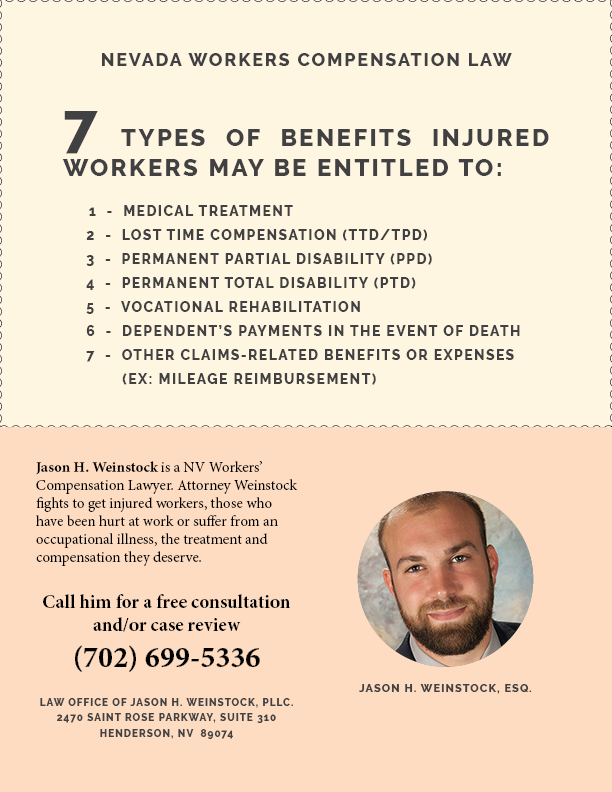 Will a Lawyer Help You Win More Money?
There are a few facts about Workers Comp and how much money could be awarded in a case. On a previous blog post, "Show Me The Money For My Work Injury", I discuss financial compensation and
give a breakdown on certain items in workers compensation claim process:
1. The amount of off work compensation benefits (TTD benefits)  depends on how much money you were earning 12 weeks before your injury, unless special circumstances apply.
2. There is no pain and suffering awarded on a work injury claim.
3. Money awarded on work comp claims are for permanent injuries only.
4. Insurers sometimes close files without offering PPD awards when  awards should be given.
5. Rating doctors make mistakes frequently, costing injured workers thousands of dollars.
6. A vocational rehabilitation lump sum buy out can be negotiable.
7. You can't put a price on quality medical care.
8. It may be difficult to predict how much money an injured worker will get for a PPD award at the outset of the claim.
I also point out some of benefits you may not ask for if you don't know how to in my article, "More Money, Don't Miss These Benefits".
Prescription Coverage
Mileage Reimbursement
Concurrent Wages
Wrong Average Monthly Wage
Low Permanent Impairment Award
What Are My Chances of winning a workers compensation claim without a Lawyer?
Most injured workers are not knowledgeable about the workers comp system and how it works. Workers' compensation attorneys have extensive information about the legal system and what it takes
to present a winning case. Yes, you can represent yourself, but without the knowledge of how workers comp law works, you may make mistakes in your claim and possibly lose out on getting the maximum benefits and treatment.
If you've been injured at work or suffer from an occupational illness, call Attorney Weinstock for a
Free Consultation at (702) 699-5336 or send him an email.