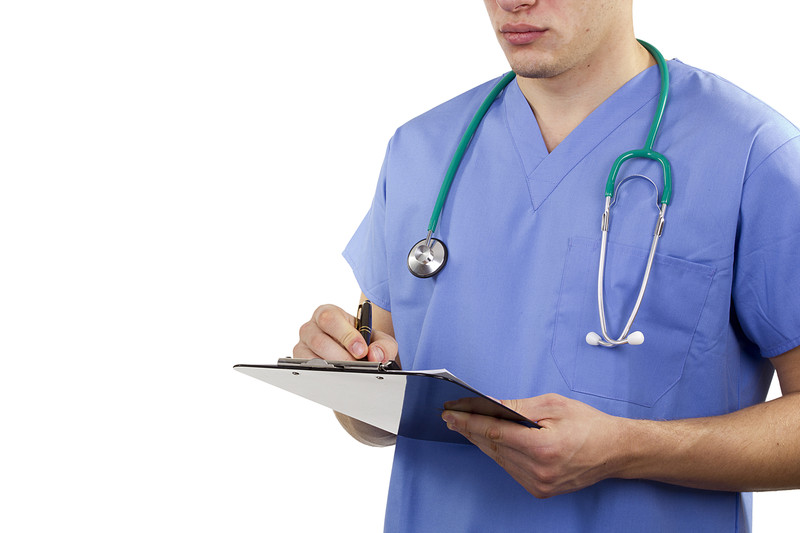 Following every visit to your authorized treating doctor, be sure to ask the doctor or his assistant for a copy of the doctor's physician progress report.  There is a DIR-approved form that most doctors use, although some have modified the form to include their office address, phone number, and have slightly different boxes for slightly different information.  The physician progress report is sent by the doctor's office to your adjuster following each visit and tells the adjuster what further treatment is planned, what the work restrictions are for the next month, or whether the doctor has taken you off work completely.  This form also tells the adjuster-and you, if you make sure you get a copy-whether the doctor has released you from care, and if so, whether the doctor thinks you have a ratable impairment.  The last PPR also should state whether you are released full duty or have permanent work restrictions.  If the doctor writes nothing in the box for the date of your next office visit, or writes PRN (meaning, "as needed"), it means that the doctor has released you from his or her care, and that the adjuster will then be closing your claim for medical benefits.
As some doctors aren't straightforward with their workers' compensation patients, and avoid potential arguments with the patient by not telling them they are released form care full duty, it is essential that you get and read the PPR after every visit and before you leave the doctor's office.  You don't want to find out only when you don't receive your next compensation check that the doctor actually released you full duty at your last visit and never bothered to tell you that during your appointment.  You also want an opportunity while you are still at the doctor's office to have a discussion why the doctor doesn't think you have a ratable impairment when you still can't lift your arm above your head months after your shoulder surgery. Likewise, you might want to tell the doctor that while he has given you restrictions on the amount of lifting you can do at work, he hasn't given you any restrictions on standing or walking, and your employer has you on your feet all day.
Remember that workers' compensation doctors in Nevada on insurers' exclusive provider lists are under a great deal of pressure to return injured workers to light duty employment, and they take patients off work completely for the least amount of time. The key to the injured worker being able to perform in a light duty job is for the injured worker to fully discuss with the doctor what the light duty work restrictions should be each month.  Also remember that if the doctor gives you so many restrictions that your employer cannot find temporary light duty work for you, you will be entitled to payment of compensation benefits while you are off work.
You also want a copy of the PPR to give to your employer so that your employer is aware of your temporary or permanent work restrictions.  Some doctors' offices that treat a lot of workers' compensation patients will send the PPR directly to your employer and to your adjuster, but you should also have your own copy.  It is actually your responsibility under the law to inform your employer of your work restrictions, so you want to make an extra copy to give to your supervisor or designated workers' compensation coordinator at work.