With growing concern over the Coronavirus (COVID-19) the last few weeks, many are asking, "If I get the Coronavirus will Nevada workers' compensation cover my missed work and medical expenses?" The answer is… probably not, unless you are a first responder or health care provider (paramedic, doctor, firefighter, or police officer).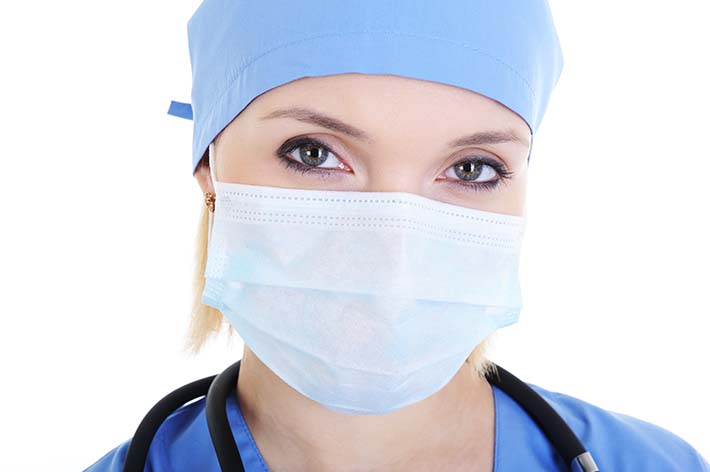 This is extremely concerning after the recent positive cases here in Las Vegas. Las Vegas is a hot spot for conventions, sports tournaments, shows, and large social gatherings of all types. Social distance is not something that is typically practiced in our community that caters to large events and thrives on tourism.
One of the confirmed cases of the Coronavirus in Las Vegas was a woman, who traveled from New York, to attend the Women of Power Summit at the Mirage. More than 1,000 people were registered to attend the event. That means there is the potential for more than 1,000 people to have encountered this woman. This does not account for the guest room attendants, who cleaned her room if she stayed at a hotel, the taxi drivers who drove her to and from the event, the servers that waited on her at a restaurant, and the numerous other Nevadans who may have come in contact with her or someone else that came in contact with her.
So what happens if you are the server that waited on her after the conference, and now you are positive for the virus? First, take the necessary precautions to prevent others from getting infected. Second, seek medical attention to get yourself healthy. Third, don't expect workers' compensation to cover your medical expenses or time missed from work.
The reason workers' compensation insurance likely won't cover the restaurant server, the taxicab driver, or the guestroom attendant that gets sick, is because the Coronavirus will not be considered an injury, but rather an occupational disease/illness. In Nevada, an occupational disease/illness needs to be shown to have arose out of and in the course of employment. Now the argument will be that their employment put them at a greater risk of becoming infected, but it will be tough to show that they weren't infected elsewhere. This argument may have greater success for a receptionist of a hospital or a hospital cleaning crew than the restaurant server or taxi driver.
So what does this mean for an employee that caught the virus at work and workers' compensation won't accept liability? You will need to treat with a doctor under your private health insurance if you have, and pay your normal co-pays. If you don't have private health insurance, you will need to treat out of pocket and risk expensive medical bills. As for your missed work… don't expect your employer to pay you while you are out of work. Some employers are offering paid leave, while you undergo the recommended 14 day quarantine, but most will recommend you use your saved up paid time off or sick/vacation time.
However, if you are health care provider or a first responder, I expect that Nevada workers' compensation insurance companies will cover these medical professionals and first responders who are more likely to have encountered the virus due to the nature of their job. Now, they will still need to meet the requirements of NRS 617 for timely reporting of the occupational disease/illness to their employer and insurer.
If a Coronavirus claim is accepted by a Nevada workers' compensation insurer, the benefits you could expect are temporary total disability (time for missed work), if you missed more than five consecutive days, and paid medical benefits.
Give me a call or send an email for a free consultation if you have questions or concerns about your Nevada workers' compensation claim, filing a claim, or workers' compensation benefits.