I asked Laurie Clemens, director of the Professional Institute of Technology & Accounting (PITA) here in Las Vegas, what keyboard options she has tried when retraining injured workers with hand or arm injuries that make typing difficult. While there are medical differences of opinion as to whether typing can cause carpal tunnel syndrome, there is no question that typing on a regular keyboard can aggravate the condition. Almost all occupations now require some input on a computer and typing, so workers with any kind of hand injury may need a special keyboard.
Often times, employers are willing to provide reasonable accommodations for employees who suffer such work-related injuries and will purchase a special keyboard. According to Laurie, PITA recommends three products when it comes to these accommodations.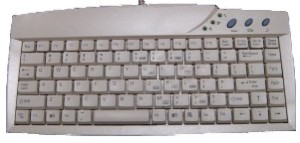 One of the most popular options for accommodating injuries such as carpal tunnel is Lilly Walter's one-handed keyboards. This is essentially a child-sized keyboard designed to make maneuvering around the keys with only one hand a lot easier than a full-sized keyboard. The best part is, it's portable, and looks identical to ordinary keyboards apart from the size.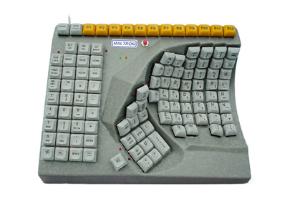 In some of the more severe cases of hand injuries, another option exists from BoundlessAT. They have developed the Maltron Single Hand Keyboard, for use when normal hand movement is not possible due to an injury or disability. This keyboard has a different layout from a normal keyboard, and may require additional training to use.
Another option exists that can allow an injured worker to dramatically cut down on the required amount of typing during a normal work day. Dragon NaturallySpeaking Professional is a talk-to-text system that is also available through BoundlessAT.
I would like to give a special thanks to Laurie Clemens for this useful information.