Here's a rather lengthy article by the staff writer for Lexis Nexis Workers' Comp. Communities, a website for workers' comp lawyers, about a conference I spoke at on the topic of why injured workers hire lawyers.   it was an interesting panel discussion with both defense lawyers and claimants' attorneys.  My bottom line message was that all injured workers need reliable information on the claims process, what to expect, and what their rights are under the law.  I also emphasized that only about 10% of all injured workers need a lawyer.   Clients who do hire an attorney  should come away from an initial consultation feeling that hiring the lawyer will be a valuable experience; valuable in the sense that the attorney will provide useful knowledge about your medical care, your compensation benefits, an award, and how to guide you through retraining.  It's rarely  just about money with my clients.    Virginia 
 My Big Fat Annual Conference: Why Injured Workers Lawyer Up
by Karen C. Yotis, Esq., a Feature Resident Columnist for the LexisNexis Workers' Compensation eNewsletter, provides insights into workplace issues and the nuts and bolts of the workers' comp world.
MAKING RAIN AT BIG FAT CONFERENCES
Legal, insurance, and business professionals go to conferences to learn about the cutting edge new stuff, to attend the meet-and-greet events where the booze (and the blarney) flows free, and perhaps to be inspired by the energy that invariably builds throughout a good conference venue over the course of days. But when you come right down to it, people endure the travel and lost time away from the office, and cough up some pretty hefty registration dollars in most cases, because conference attendance can create—especially for the well-initiated—the kind of solid new business potential that can have a noticeable effect on a company's bottom line.
Since conferences are like El Yunque when it comes to making rain, it should come as no surprise that the conference planners for the National Workers' Compensation and Disability Conference & Expo, which has been running for over 22 years, catered to the crowd by including a session called Top Reasons Why Injured Workers Get Attorneys in their 2013 program repertoire. Attendees who stayed for Friday sessions rather than deciding to beat the rain out of Vegas were treated to a panel discussion about the mindset, motivations, and foibles of the workers' compensation client from both sides of the injured worker/liable employer fence.
Presenters Martin Klug (a defense lawyer), Virginia Hunt, (a former Nevada industrial case appeals officer who now exclusively represents injured workers), Alan S. Pierce (an employee attorney) and Kevin Connors (a defense lawyer), did not disappoint. They explained how to pinpoint injury cases where attorney representation is basically unavoidable, how to recognize the profiles of injured workers who are most likely to litigate their workers' compensation claim, and how to recognize why some states have higher attorney involvement than others. But they also delved into the aspects of frictional relationships—and the permutations of the legal process—that drive workers and their employers to seek legal help. In short, they provided precisely the type of valuable insight that is offered at NWCDC conferences, year after big fat year.
Now let's be perfectly clear—this was not a discussion about the foibles of representing malingering claimants, a group whose motivations for engaging an attorney are quite particular—and quite different—from the group the presenters focused on. This session was about the type of injured worker for whom a blown out disc is the last thing to expect when he or she goes to work on a Friday morning. Concentrating solely on the mindset and motivations of people that have a new temporary or permanent medical condition that is unexpected by both themselves and their employers, the panelists delved into the various common and perhaps not so obvious reasons why these generally non-litigious (and typically long-term) employees engage an attorney to represent them in their workers' compensation claims.
One more qualifier: the expertise shared in this session in no way resembles what Martin Klug referred to as the "silly form of paternalism" that underscores the recent list published by the Missouri Department of Labor and Industrial Relations of reasons why a workers' compensation claimant should engage an attorney. Klug pointed out that a pro se claimant is not a per se incompetent claimant and that there are certain injured workers who can solve some legal problems on their own without (gasp) the benefit of anylegal representation. As long as the pro se claimant: (1) knows the procedure that is involved and (2) can use those procedural mechanisms to maximize results, that claimant will most likely remain pro se. It's when these two criteria are not met that the workers' compensation case begins to fall apart and the pro se claimant becomes a client.
Having eschewed the Missouri DOL's hand-holding approach to protect injured workers from the employers' (or the comp carrier's) so-called "seduction of the innocent," and giving full credit to the claimant who has the chops to do things the pro se way, Klug depicted a more updated reality of a workers' compensation claims process that is very much changed from the days when a claimant went to a doctor two or three times, a carrier paid some money, and the claim file was closed. There are too many competing interests and too many issues on the table today, particularly with matters relating to liens, subrogation, medical creditor claims, Medicare Secondary Payer Act matters, social security, and death/dependency issues, that even the most determined pro se claimant may be forced to abandon any plan of going it alone.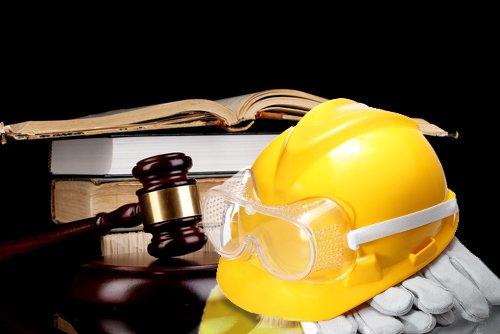 GO AHEAD, JUST SEND THE CARD
All members of the panel agreed that certain scenarios or situations that occur at the beginning of a workers' compensation claim will almost invariably create red flags that result in a claimant making a call to an attorney. The way that an employer reacts after an injury, the information an employer imparts to the injured employee after the occurrence, and the manner in which the employer treats the employee post-accident are all critical factors in maintaining a good relationship with the injured employee right from the start.
To illustrate, the panelists told the story of the get well card that workers' comp maven Rebecca Shafer, author of the guidebook Workers Compensation Management Program: Reduce Costs 20% to 50%,recommends employers send to every worker injured on the job. Klug reiterated the critical value of that small gesture in setting the tone that is necessary to build a more amicable (and less expensive) negotiating atmosphere throughout the life of a claim. In fact, during the question period at the conclusion of the presentation, an audience member who implemented one year ago a program in which the company's in-house workers' comp person sent all injured workers a greeting card along with her business card, a list of providers, whatever adjuster information was available at the time, and a list of responsibilities and expectations for both parties, reported 50 percent less litigation. That behaviors which fall under the "careless communication" category constitute the top reasons that injured workers seek attorneys is no particular mystery; what stymies is that so many employers ignore the efficacy of a simple wish you well.
WHY DO I REPRESENT THEE? LET ME COUNT THE WAYS
In addition to these types of frictional relationship issues, the panelists pointed to a number of additional reasons that can drive injured workers to a comp attorney's office door.
Some claimants will retain counsel after the initial inquiry from an HR representative or a claims examiner. All four panelists were surprised to find that the initial investigation was inexplicably not a huge driver for business though. Perhaps it is because—as clients repeatedly report—the adjusters are very nice . . .
Neither reader nor conference attendee should be shocked to learn that injured workers flock to workers' comp attorneys in droves when the money stops. When funds run out that had previously been coming in from salary or through disability, daily living expenses can no longer be paid, and the claimant becomes a client in an effort to have benefits restored. Implicit in these war stories is the admonition that the workers' comp attorney be conversant in various ways at restarting and continuing the flow of benefits.
A change in employment status also prompts inquiries to attorneys. Injured employees who are fired, transferred, or reassigned often prompts a call to counsel. Particular problems occur on light duty reassignments, which do not accommodate child care or a spouse's schedule the way the injured worker's former position did, and post-injury repositioning that involves previously untraveled long distances or that undesirable third shift. Underlying this lesson is a new understanding of the importance and necessity of strategies to fight employers who play hard ball while remaining just inside the technical line of compliance with applicable statutes
The panelists also talked about claimants that seek legal advice because of what they perceive as enforced bad medical care. When injured workers are made to see doctors they may not want to go to, or are forced to receive surgery such as a fusion for a herniated disc (rather than a preferred—and considerably longer—course of physical therapy treatment) and find themselves fused, on drugs, and with ruined lives, they call a lawyer.
The panelists spoke about an entire class of client that go to lawyers because they had a prior good experience in the legal market and want to ensure the same sense of justice the second time around. These formerly satisfied and returning claimants were juxtaposed with the claimant victims, who have gone through the process before, did not get a satisfactory income or result, and get a lawyer to ensure somesense of justice the second time around. These are very different types of clients with very different motivations and expectations that come from two sides of the same coin.
The panelists took special care to take note of an entire client population that is driven by television ads, the internet, and social media. Klug cautioned the audience against the client who thinks a 30-second spot on the morning news is going to guide something like a workers' compensation claim to a quick resolution. Rather, the sad truth is that the former quick and efficient system envisioned by the 20th century's "grand bargain" has become a behemoth that takes an interminable amount of time.
There is often a good deal of family prodding. If a spouse, or a parent, or an uncle or a friend thinks an injured worker should see a lawyer, he or she usually does. This kind of a grassroots network can be invaluable to a comp attorney's client base.
A more complex—and surprising—situation which motivates a visit to an attorney is the injured worker who simply wants to get back to work. According to the panelists, these are the cases that most often get litigated because the employee is being driven toward a settlement where the employer does not have work that will accommodate whatever the restrictions might be. Often a combination of factors—denial of a claim, confusion about what the process is, and some level of dissatisfaction with how someone is being treated—leads to a Gordian Knot of problems and issues that can only be picked apart when workers (and employers) let attorneys handle their case.
THE LEGAL BEAT
Everyone also talked about the legal beat—those procedural, court-related, officially stamped events that invariably confuse and overwhelm injured workers (even the ones who want nothing to do with any kind of a lawsuit against their employer) and send them to attorneys. Whenever someone goes to court, whenever there is any procedural activity within the division, if a claim is in litigation, there is a settlement offer, someone receives a notice of a court hearing, there is a problem with the appeals process, or a plethora of other similar events . . . all of these will have the effect of driving a formerly unrepresented injured worker to an attorney's office for advice.
Voicing the defense point of view, Kevin Connors was especially sensitive to the issue of time and the excessive amounts of it that must be expended to bring a workers' compensation case—even one with a low dollar amount—to conclusion. His employer/carrier clients have their eyes not only on the bottom line but on the clock. He encourages the unrepresented to engage an attorney, because counsel will know the process, will have—and be able to impart—reasonable expectations about an outcome, and is best situated to cut through whatever psychological reasons stand between the injured worker and a fair outcome in a case. With defense clients constantly inquiring about when a decision is coming down, when litigation is going to end, or other pending events over which defense counsel has absolutely no control, Connors fell squarely on the side of preferring that a claimant engage counsel to facilitate the process. He has even gone so far as to circle names in the phone book for claimants to call.
BRINGING VALUE TO THE TABLE
The panelists really got down to brass tacks when they began discussing the issue of how people view the value of attorneys, and whether the plaintiff's bar in particular is marketing itself properly to show that an attorney adds value to the system in terms of understanding the procedure and in terms of maximizing recovery and in dealing with secondary relationship issues. There is a good deal of value add going on, at least in Pennsylvania, where, according to Connors, a well-muscled, well-staffed, highly specialized bar exists for both sides of personal injury and workers' compensation cases, which refers cases back and forth to take full advantage of the third-party implications in a claim.
Virginia Hunt took the issue of attorney value one step further when she revealed her rain making secret of providing her potential client base—as well as existing clients—with the reliable information that they all seek. The number one reason people contact Hunt is for information, and she provides it to them through a variety of channels, by authoring a blog with original content on her state's workers' comp law, writing a booklet for injured workers that she gives away for free and sends to unions and similar groups, as well as publishing articles on recent cases, updates on facts and figures, and what the state's regulatory agency is doing as far as policing insurers. She provides information in spades with the idea that it will attract those people who will come to her for the information they are not getting from their adjuster, their employer, or from the host of other attorneys that fail to distinguish themselves by providing value in creative ways during the regular course of doing business.
In addition to providing a fresh perspective on the getting and keeping of workers' comp business, Hunt had helpful advice to share on when to send a potential client packing. She usually spends an hour with each person to determine whether they have suffered a legitimate injury. She also tries to determine if there are other issues, such as whether they like their job, of they see the workers' comp claim as a way to get out of what they are doing at the moment or perhaps as a way to get some type of retraining, whether they have had multiple injuries in the past, or if they are trying to work the system. She attempts to ferret out these types of potentially problematic facts, along with whatever psychological issues may be lurking, and she always listens to her secretary who can apparently spot a crazy from a mile away.
PLAYING NICE IN THE SANDBOX
The panelists continued to return to the theme that the workers' compensation system imposes a moral obligation on all stakeholders to be fair with one another, which they had all heard throughout the NWCDC conference, particularly with the conference bloggers. (Stop here to consider the value of a national conference that promotes themes that resonate throughout an entire week, not to mention the value add that comes from formally collaborating and engaging with bloggers). Panel moderator Alan Pierce fashioned his introductory remarks and also closed the session around this theme, stating,
"to be an effective advocate, whether representing an employer or insurer in any capacity, whether legal or claims professional or human resource or risk management or whether you are on the claimant side, we have an obligation to work together."
Although Pierce may be correct, he would also do well to recall what a powerful driver necessity can be. In a system that started simple and has evolved into a complicated, expensive, time-consuming process, the players must work together not only because it's the right thing to do; they need to work together so that the system upon which they all depend can survive.