There is a recent trend among insurers andtheir me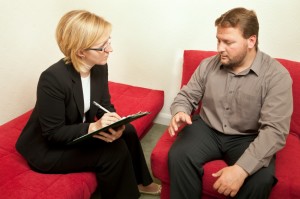 dical review companies to require a psychological evaluation before authorizing a low back surgery. Neurospsychologist Louis Mortillaro, PhD is asked to do many of these evaluations for the purpose of determining whether the patient is likely to benefit from a back surgery. Basically, the insurer doesn't want to pay for back surgery if the claimant is likely to continue to complain of back pain and want more medical care. Dr. Mortillaro told me that occasionally the evaluation will reveal a more serious problem with drug addiction or a severe underlying psychiatric disorder that will only be exacerbated by a surgery.
I haven't had any clients denied back surgery following a psychological evaluation. However, most clients are upset initially that surgery has been delayed until this evaluation is scheduled and the insurer receives the report. My clients have not found the evaluation to be too intrusive or unpleasant. Thus far, the local psychologists hired to do these evaluations have been reputable and respective of injured workers.
The concern that I have with this growing trend is that these psychological evaluation reports may be available to the employer. Employers are copied on all determination letters by the insurer. There are a few large, local employers that take a dim view of any employee who gets injured on the job and costs the employer increased work comp premiums. I would hate to see these employers read sensitive information contained in a psychological report. Because an insurer can require that and injured worker require a consultation as a condition of continued benefits, an injured worker may not win an appeal if the worker refuses to attend the psych consult. However, I think an injured worker can require that the adjuster not disclose this report without a subpoena and good reason presented to an appeals officer if it involves a litigated issue.