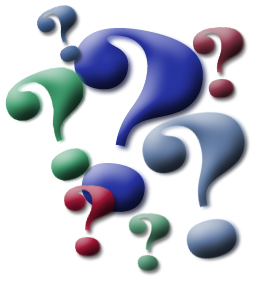 Most injured workers who call my office are fed up with delays in getting decent medical care or getting compensation checks from the workers' compensation adjuster. Here's a list of why you might be having problems:
1. Your claim hasn't been accepted yet.
The adjuster handling your claim for your self-insured employer, or the third-party administrator handling your claim for your employer's insurer has 30 days from the date she receives the C-4 claim form from your doctor to accept or deny your claim. If the adjuster or your employer has questions about whether your claim is a legitimate one, there may be an investigation during this time. If the adjuster calls you to take a recorded statement and has a lot of questions about who was present when you were injured, how you were injured, or whether you had previous injuries, expect a delay.
2. Your claim has been denied.
If your claim is denied, you don't get anything- no medical care and no compensation benefits. You must file a Request for Hearing that comes with the claim denial letter. A hearing will be schedule in about two weeks from the date you file for hearing. You must then convince the hearings officer that your claim should be accepted. d
3. Your adjuster hasn't received requests for care from your doctor.
Unless you have an emergency medical problem, almost all medical care has to be authorized first through the claims adjuster. Often the delay is caused by the doctor's office not sending a fax request to the adjuster so that a test can be ordered, or physical therapy approved, etc. Adjusters generally process these faxed requests for medical care within five business days, so don't assume that the delay is caused by the adjuster. It could be that your doctor's office isn't doing what they should be doing to get you necessary treatment.
4. Treatment guidelines require that the doctor try other treatment first
Doctors familiar with the workers' compensation system know that they must follow particular treatment guidelines. If an injured worker reports to a clinic with a shoulder strain-type injury, the doctor won't order a MRI immediately. The doctor will first want to see how you respond to anti-inflammatory medication and physical therapy. If you know that you have a serious injury, and you aren't getting any better with therapy, get help right away to select a good doctor from the insurer's provider list.
5. You've established a bad relationship with the adjuster
Most work comp adjusters have too many claims assigned to them. If you call multiple times a day or every day, you will just annoy your adjuster and cause further delay on your claim. You have to make it so that the adjuster wants to help you. If you have a serious injury, you might want to consider hiring an attorney who knows who your adjuster is and how to get things done.
6. You haven't submitted the proper forms
Most adjusters require that you send in a Request for Compensation D-6 form in order to get a bi-weekly compensation check. The adjuster usually includes a blank D-6 form when he sends a compensation check so that you will get paid in the next two weeks if you are still off work. If you didn't get this form and return it right away, your next check will be delayed. You can download this form here if you need one.
7. Your doctor isn't very good
The most important aspect of your claim is getting the best possible medical care. A doctor who doesn't listen to you or who isn't actively trying to diagnose your injury will drag things out for weeks or even months. You know your own body. If you aren't getting any better and nothing much is happening medically, get a free consultation with an attorney who is familiar with the doctors on your insurer's provider list. Find out who the best doctors are, and then request a change of doctors.